News of Madhya Pradesh India
Hindi news portal of Bhopal. read regular fresh news of Bhopal, Indore, Gwalior, Jabalpur. whole state reporting with MP News Portal
9 June 2016
3rd anniversary of OCSNEWS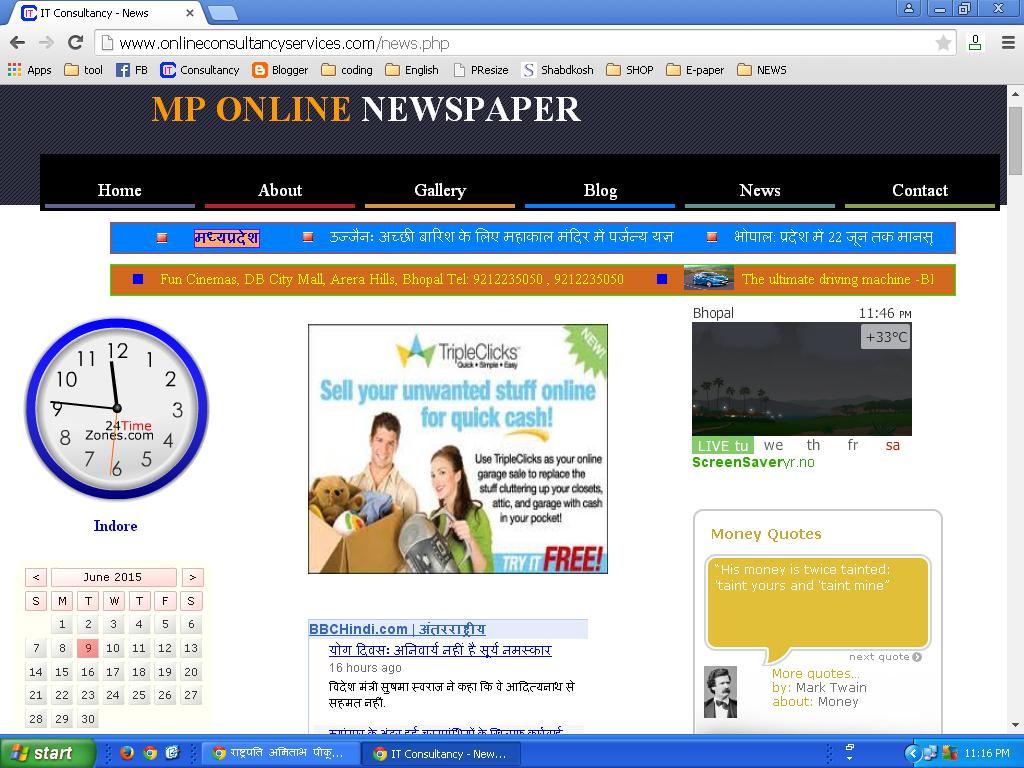 Bhopal: We have completed three year successful journey of digital news portal OCSNEWS. thanks for greeting us by our readers, friends, family members. congratulations to the supported friends on third anniversary occasion of online consultancy services news portal(ocsnews). we hope to work for long time by your help and support. we never want to give you negative news. we would like to give you always qualitative and positive news contents. we want to cover more articles from IT, technology, culture, health, sports, politics, social issue, entertainment, crime, Bollywood, fashion. we want to give you regular excellent and positive News information around Madhya Pradesh and India. we are trying to give readers qualitative and inspirational contents, important issue of social, best article, print layout, good image, video.
All readers suggestion and advice for improvement in digital news portal always welcome.
once again thanks to all readers of MP online digital Hindi news portal(ocsnews) by all team members.